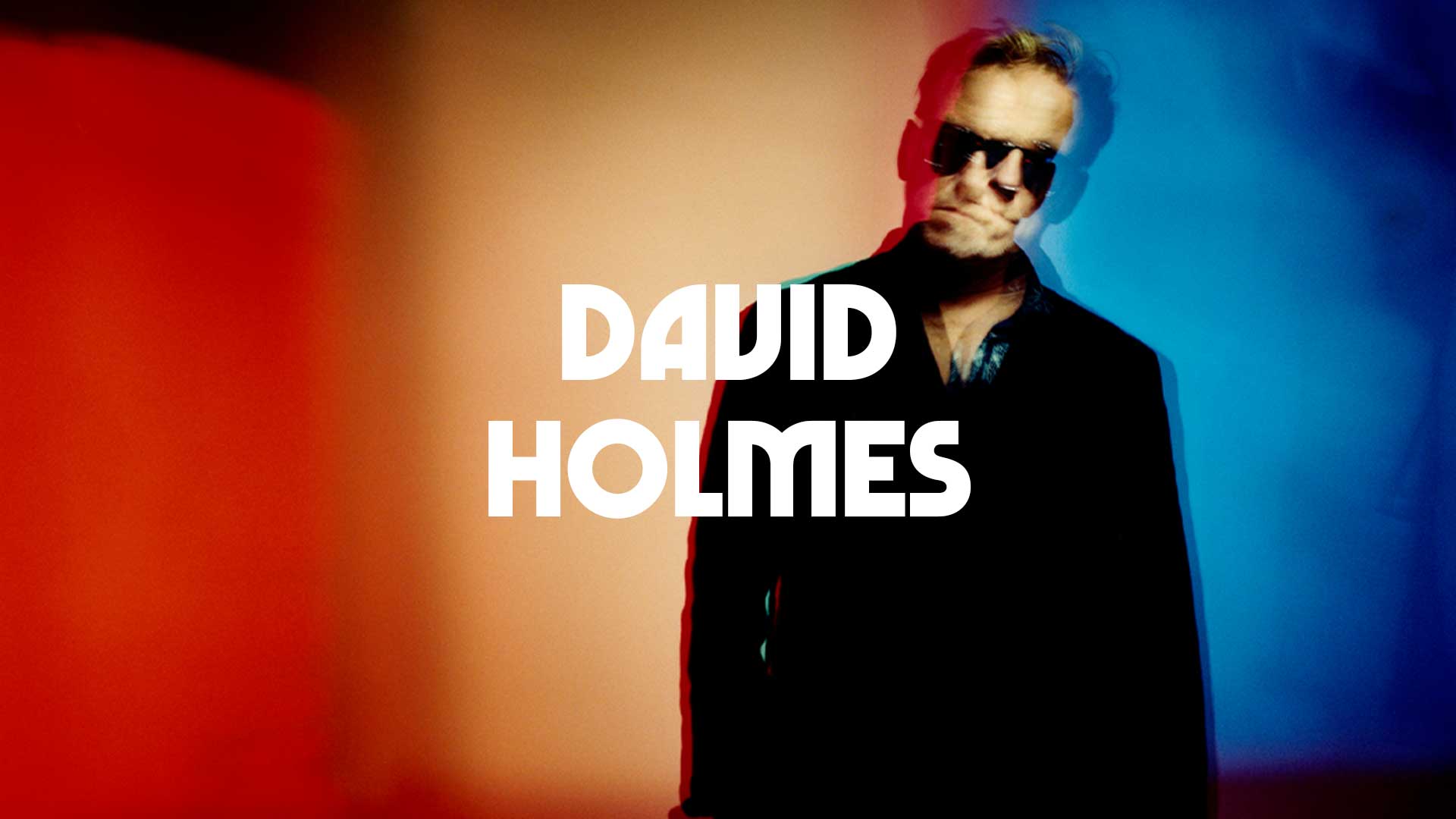 David Holmes is a Belfast born DJ & producer. In his varied professional life, he has produced over seven of his own albums and twenty film soundtracks. David's most recent album 'The Dogs Are Parading' was released in 2010 – a 'best of' that takes you on a journey through one of the most creative and musically cinematic minds of the last two decades.
David's first solo record, 'This Film's Crap, Let's Slash the Seats' was released in 1995, and plugged into his most enduring and vital source of musical inspiration – cinema. 1997 saw the release of 'Let's Get Killed' and 2000's 'Bow Down to the Exit Sign' was created as the soundtrack to a not-yet-made movie, and which featured a unique collection of collaborators including Martina Topley Bird and poet Carl Hancock Rux. David staked out new creative ground as part of the band Free Association, and in 2003 'David Holmes Presents the Free Association' was released. Like his solo efforts, the album received commercial and critical acclaim.
In recent years David's work for film has flourished, including 'Out of Sight','Oceans 11' (plus the sequels),'Code 46', 'Hunger' (Best Score in the Irish Film and Television Awards 2009), 'Five Minutes of Heaven'and 'Haywire'.
Other productions include Primal Scream, Manic Street Preachers, John Spencer Blues Explosion and Cashier No. 9, plus David has remixed U2, Doves, Manic Street Preachers, St Etienne and Primal Scream among others.
David also wrote and produced two Apple iPhone ads – the first featuring Robert Downey Jr and directed by David Fincher (Seven, Fight Club).