A UNIQUE WEEKEND OF
MUSIC · SCIENCE · COSMIC CULTURE · FAMILY FUN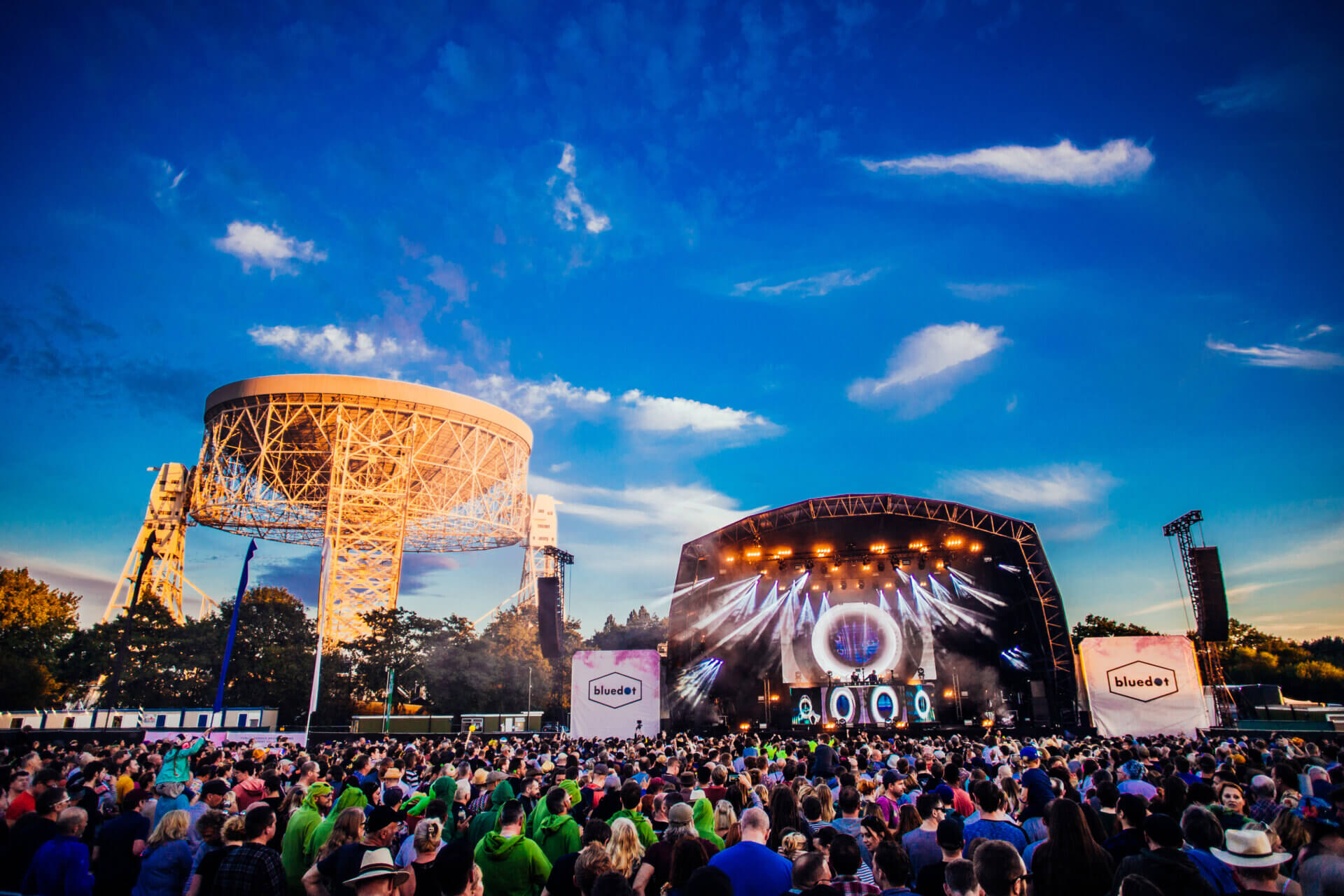 Bluedot 2022's unique combination of music, science, arts, culture and family fun saw us host music headliners Björk and The Hallé, Mogwai and Metronomy, Groove Armada and Hannah Peel & Paraorchestra, iconic science speakers including Tim Peake, Libby Jackson and Brian Cox, cultural icons including Helen Pankhurst, Delia Derbyshire Day and Rough Trade Books and family fun from Big Fish Little Fish, Brainiac Live, Clangers and much, much more. Bluedot 2022's line-up was our most diverse and most varied line-up to date, with a broader range of non-music activity than any previous year, record crowds for science and culture names, and a higher proportion of female/non-binary and non-white performers than ever before.
'A triumphant return… myriad of eclectic delights and musical highlights' – BBC
'A unique festival in which science and music go hand-in-hand, and where homemade spacesuits are as plentiful as band T-shirts' – The Guardian
★★★★ The Guardian · ★★★★★ Manchester Evening News · ★★★★ The Times
---
Incredible live music and DJs are at the heart of the bluedot experience. Iconic headliners Kraftwerk, Björk, The Chemical Brothers and New Order have appeared on the Lovell Stage beneath Jodrell Bank's iconic Lovell Telescope, while Orbit is our home of cutting-edge electronic and dance music, with previous guest including Soulwax, Kelly Lee Owens, Unkle and Andrew Weatherall. Following daytime performances from the newest of the intergalactic underground, by night Nebula transforms into the home of bluedot's Full Moon Parties, curated by some of the most influential names in electronic music including Nyege Nyege and Mixmag, while Deep Space Disco hosts a variety of intergalactic delights for young adventurers with a whole host of family-friendly fun.
PREVIOUS MUSIC HIGHLIGHTS
KRAFTWERK · LES AMAZONS D'AFRIQUE · THE CHEMICAL BROTHERS · KAE TEMPEST · NEW ORDER · ANNA CALVI · HOT CHIP · LITTLE DRAGON · THE FLAMING LIPS · TOKIMONSTA · GILLES PETERSON · KELLY LEE OWENS · IBIBIO SOUND MACHINE · ALT-J · ANNA MEREDITH · PIXIES · NADINE SHAH · ORBITAL · LANTERNS ON THE LAKE · LEFTFIELD · GOLDFRAPP · JEAN-MICHEL JARRE · WARPAINT · SOULWAX · UNDERWORLD · HANNAH PEEL · CARIBOU · LONELADY · PUBLIC SERVICE BROADCASTING · ANDREW WEATHERALL · JANE WEAVER · JOY ORBISON · STEALING SHEEP · AFRODEUTSCHE · ELDER ISLAND · THE HALLÉ
Science comes to life at bluedot, with headline speakers like Brian Cox, Helen Sharman, Tim Peake, European Space Agency's Libby Jackson and Monica Grady filling our 4,000-capacity Mission Control arena, plus exclusive live link-ups with the team on RRS David Attenbrough (also known as Boaty McBoatface) and Jill Tarter, the inspiration behind Jodie Foster's character Ellie in the sci-fi classic Contact. Across the site exhibitors, workshops and live shows bring science to families, with the likes of British Antarctic Survey, Chester Zoo and the University of Manchester hosting special sessions.
PREVIOUS SCIENCE HIGHLIGHTS
Helen Sharman [First British astronaut] · James Burke [Presenter, BBC Apollo 11 1969] · Brian Cox · Libby Jackson [UK Space Agency] · Liz Bonnin · Dallas Campbell · Chris Lintott · Jim al-Khalili · Tom Shakespeare · Dr David Nutt · Tim O'Brien · Teresa Anderson
From award-winning visual arts and exclusive commissions to side-splitting comedy and insightful debate, bluedot's arts and culture programme has seen us collaborate with the likes of The Observer and Rough Trade Books plus Tim Burgess' much-loved Listening Parties. Comedy highlights have included Adam Buxton's BUG!, Stewart Lee in conversation, and appearances from Lolly Adefope and Kiri Pritchard-Mclean. Our Notes arena has hosted specially-curated sessions featuring Mogwai's Stuart Braithwaite, Kelly Lee Owens, Helen Pankhurst, Delia Derbyshire Day and David Prowse, while original arts commissions have seen us collaborate with Brian Eno, Daito Manebe, Luke Jerram, Alison Smith, Groove Armada and Mogwai. By night, live art and performance bring Jodrell Bank to life, with twilight parades weaving throughout the arena after dark, the new Fire Garden experience with the award-winning Walk The Plank, and original commission of visuals and ambient music created in partnership with Greenaway & Greenaway and Jodrell Bank each night on the face of the monolithic Lovell Telescope.
PREVIOUS ARTS AND CULTURE HIGHLIGHTS
Helen Pankhurst · Brian Eno · Richard Dawkins · Carole Cadwalladr · MUSA OKWONGA · Paul Foot · John Robins · Clangers · Daito Manebe · Wallace and Gromit · Knightmare Live · Robin Ince · ROY · Greenpeace · Extinction Rebellion · Delia Derbyshire Day
Family Fun reigned supreme at bluedot 2022 with the Big Bang Stage of live science shows, Star Pavilion as the home of hands-on workshops and Brainiac Live bringing immersive science to thousands of families on the main Lovell Stage. Other highlights included SK Shlomo's Beatbox Adventure For Kids, Dance Like A Mother's baby dance classes, Jedi Lightsaber Training, Hengercise, and the brand new Actual Reality Arcade, giving kids the chance to play real-life versions of arcade classics like Pac Man and Space Invaders.
PREVIOUS FAMILY HIGHLIGHTS
BRAINIAC LIVE · Clangers · AARDMAN ANIMATIONS · JEDI LIGHTSABER TRAINING · ACTUAL REALITY ARCADE · BIG BANG STAGE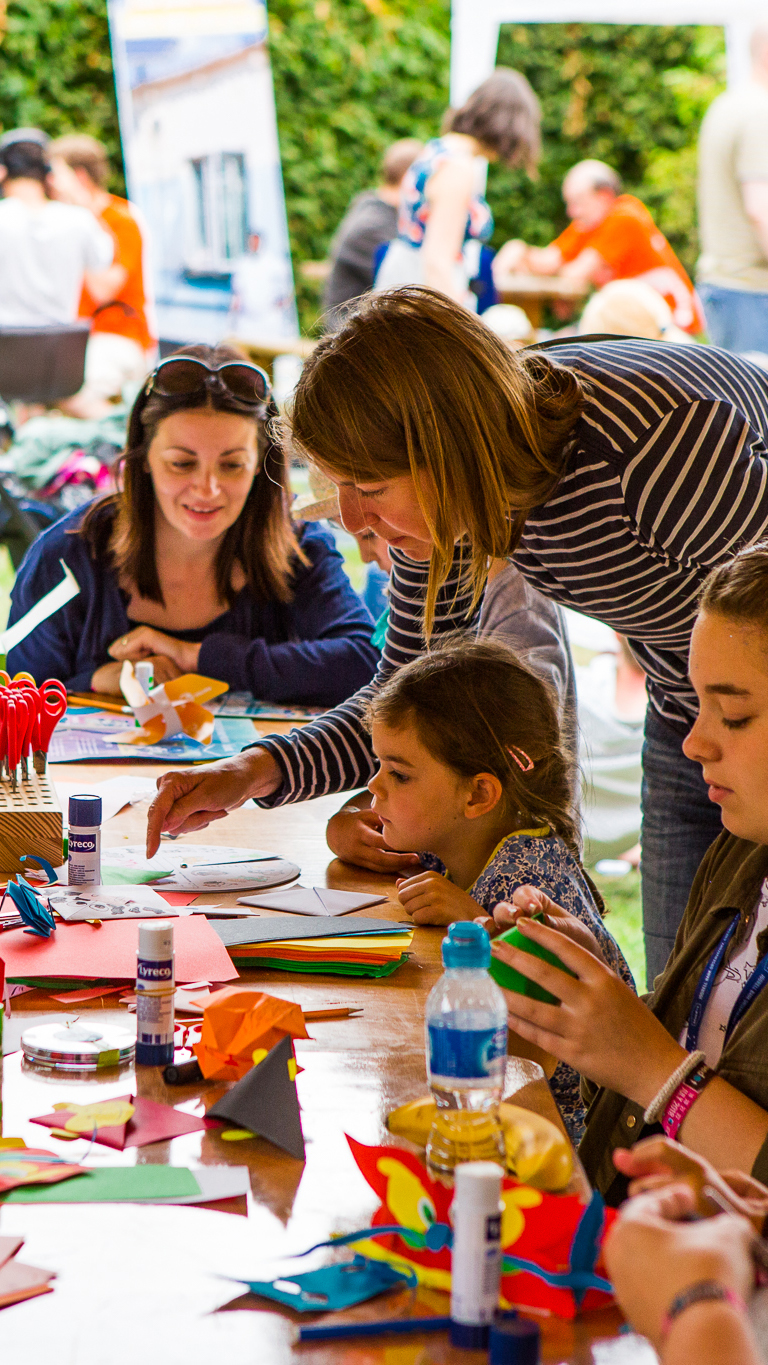 BOUTIQUE ACCOMMODATION AT BLUEDOT 2023
Introducing The Colony, our boutique campsite at bluedot. Wake up beneath the towering Lovell Telescope in our Bell Tents, Podpads, Bedouin Tents and more, and explore the vast wonders of the cosmos – or just sit back and observe the view. If you'd like to upgrade your standard weekend camping to something extraordinary, The Colony is the place for you.
These are available as buy outright or with our deposit scheme – spreading your payment across instalments, paid off before you arrive at bluedot.